One of the biggest challenges to keeping our sport growing and healthy for future generations of riders is simply having places to ride and compete. In Colorado, a majority of our competitions are held on public land – BLM and USFS managed properties.
If you haven't realized it, we have a very special place in Colorado – Turkey Rock Trials Area. It's one of only a few Trials-Only legal riding areas, preserved for exclusive trials practice and competition. It's crucial that we follow the land use regulations and advocate to keep it perpetually!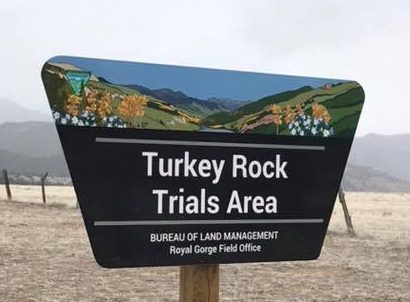 Besides supporting the RMTA and AMA (American Motorcyclist Association), please consider joining/supporting one or more of the organizations below.
Land Use Information & Advocacy
Colorado Off-Highway Vehicle Coalition (COHVCO)
Blue Ribbon Coalition (Sharetrails.org)